This article is an orphan, as no articles link to it.

Please add a link to it on another article. Suggestions may be available here.
Noorullah Delawari
Governor of Da Afghanistan Bank
Years
Preceded by
Succeeded by

Abdul Qadeer Fitrat
Incumbent

Biographical information
Nationality

Afghanistan

Born
Occupational information
Occupation

Banker

Affiliations

Lloyd's Bank of California

v · d · e
Noorullah Dilawari Delawari is an Afghan banker who served as the governor of Da Afghanistan Bank from 2005 to 2007, and from November 26, 2011 to the present.
Biography
Edit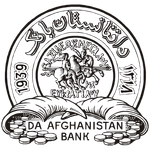 Delawari was born in Kabul on November 23, 1942. He left his home country in 1967 to accept a Colombo Plan university scholarship in the United Kingdom in the fields of commerce and economics. Here, he performed basic training at National Westminster Bank, and then continued his studies at the University of California in Los Angeles. When the Soviet Union invaded Afghanistan in 1979, Delawari decided to settle in Pasadena, working for many years at Lloyds Bank of California and later the Bank of the West and California's Independence Bank. In 2002, Delawari returned to Afghanistan, and was given the task of strengthening the national bank, with the help of future governor Anwar ul-Haq Ahady (1950–) and then Minister of Finance Ashraf Ghani Ahmadzai (1949–). Delawari succeeded Ahady as governor of Da Afghanistan, and began his term in 2005. Abdul Qadeer Fitrat (1963–) succeeded him in 2007. Following Fitrat's resignation, Delawari was nominated to be reinstated as governor of the bank on November 23, 2011. He was reappointed only a few days later, on November 26.
References
Edit