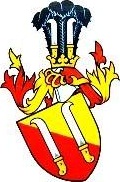 Austrian States
is a term used in a variety of
Krause
-based
numismatic
contexts that refers to cities,
noble families
, and
sovereign states
located in and around
Austria
and
Hungary
from between the
16th
and
20th
centuries.
Many of the Austrian States issued their own coins with values based on those of the conventionsthaler of the Holy Roman Empire, which the Archduchy of Austria (later the Austrian Empire and the Austro-Hungarian Empire after 1867) used as a basis for its gulden currency from 1754 to 1892. Before then, any coins would have been based on the Austrian or Hungarian thaler currencies.
Currently listed
Edit
Previously listed
Edit
References
Edit
Ad blocker interference detected!
Wikia is a free-to-use site that makes money from advertising. We have a modified experience for viewers using ad blockers

Wikia is not accessible if you've made further modifications. Remove the custom ad blocker rule(s) and the page will load as expected.